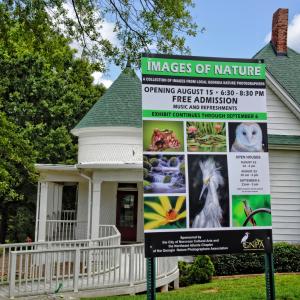 "Images of Nature" Photo Exhibit

Seventy-one juried print images by thirty-three Georgia nature photographers are being presented at the Rectory in Norcross, Georgia, August 15, 2014 to September 6, 2014. The show is sponsored by the City of Norcross Cultural Arts and the Northeast Atlanta Chapter of the Georgia Nature Photographers Association.

I am proud to announce that two of my images were selected for this show. More details on my website.