May 9th, 2015
"Aircraft Engine" a photograph by Ludwig Keck, tells the story of technology of flight in an eloquent black-and-white image. The engine was photographed at the Delta Flight Museum, Atlanta,Georgia, on a visit to the museum. See the linked story about the visit. This photo is stunning as a metal print. It is available in sizes from 10 by 7.5 inch to 30 x 22.5 inch.
August 12th, 2014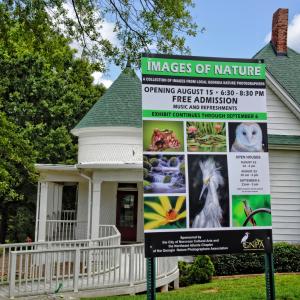 "Images of Nature" Photo Exhibit

Seventy-one juried print images by thirty-three Georgia nature photographers are being presented at the Rectory in Norcross, Georgia, August 15, 2014 to September 6, 2014. The show is sponsored by the City of Norcross Cultural Arts and the Northeast Atlanta Chapter of the Georgia Nature Photographers Association.

I am proud to announce that two of my images were selected for this show. More details on my website.